EXECUTIVE TEAM
President | Owner
G. OWEN BROWN is the founder, owner and President of Retail Planning Corporation. Owen has developed more than 50 new retail shopping centers and completed more than 15 redevelopments over the past 40 years, either as a principal or for the company's clients.  He is a hands-on leader of the company in its site identifications, project development and redevelopment, special projects for retailers, tenant relationships, and third party development and redevelopment services.
Owen began his career as a real estate professional with Cauble & Company, specializing in the sale of land to developers, and continued in leasing and management and ultimately as Director of Leasing and Executive Vice President of The Oxford Group, Inc. He built his career on negotiations of anchor and big box leases with tenants including AMC, Ashley Furniture, Best Buy, Books-A-Million, H.H. Gregg, Hobby Lobby, Home Depot, K-Mart, Kroger, Marshalls, Office Depot, OfficeMax, Publix, Ross, Staples, Target, The Fresh Market, T.J. Maxx, Toys R Us and World Market, as well as over 1,200 small shop leases.  Since he founded Retail Planning Corporation in 1988, he has further developed expertise and long-term relationships in procuring equity and debt financing, joint ventures, budgeting, permitting and construction management, and power center, grocery-anchored and outparcel development and leasing.
Owen is active in his community, including as a member of the Board of Directors of the Right from the Heart Ministries. He and his wife are alumni of the University of Georgia and enjoy sharing in the lives of three children and five grandchildren residing in Marietta, Georgia.
Executive Vice President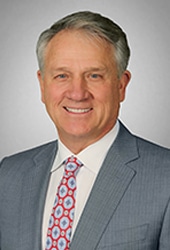 JIM EZELL joined Retail Planning in July 1989 and is now Executive Vice President. Twenty-Nine years in real estate management, leasing and human resources have provided Jim with the experience needed for leading the operations side of a retail management/development company.
Jim is the third party client relations contact and is directly responsible for the management and leasing of all assets in the Retail Planning portfolio. A tremendously strong contribution from this department is the ability to re-tenant projects that are performing below their full potential. The management department has proven its ability to maintain a consistently high performance level evidenced by RPC's quality, third party management portfolio, as well as the consistent tenant retention in existing managed centers.
Jim is a business graduate of the University of Georgia and resides in Marietta with his family.
Vice President Development
CHARLIE HEARD has over 30 years of real estate experience in the Atlanta market and throughout the Southern United States. His areas of expertise include retail development, commercial site selection for national grocery stores and big box retailers, commercial land sales, land entitlement and implementing strategic corporate initiatives. Charlie brings a unique perspective and diverse set of skills and personally involves himself in each project.
Charlie began his career specializing in land sales for residential, multi-family and commercial development and sold over $100,000,000 of land for development. He has master planned large land tracts for commercial, multifamily and single family use and has entitled over 4,000 residential lots. Charlie has led development teams responsible for the development of over 3,000,000 square feet of retail space including nine Publix and seven Kroger anchored centers, several power centers with Home Depot and Target as the major anchors and the development of sixteen Walgreen's Drug Stores.
Charlie is a business graduate of the University of Georgia, holds a Georgia Real Estate License & is a member of ICSC. He is married to Carla and has three daughters.
Controller
NANCY ISENBERG joined Retail Planning in April, 1990, and is an officer of the corporation and serves as Controller and Chief Financial Officer. She has had fifteen years prior experience in retail administration and accounting. Ten years prior to joining Retail Planning, she was assistant controller for Richway, a division of Federated Department Stores. Nancy is an integral party of the management team as well as forecasting and pro-forma development for all new projects. Our computer system and reporting capabilities have been developed to a point that allows us to provide information to clients in a thorough package using a variety of software systems.
Nancy is a graduate of the University of Florida with a degree in mathematics. She resides in Atlanta, where she maintains an active civic volunteer schedule.
Vice President
MARK BROWN joined the company in November 2000 to work as a Leasing Representative after working in construction of retail shopping centers with RW Smith Company.  In his current role he focuses on new developments and re-developments as well as re-tenanting existing centers.
Mark is an alumnus of The University of Alabama and American InterContinental University. He remains a rabid fan of the Alabama Crimson Tide football team.  He also enjoys hunting and watersports. He resides in Sandy Springs with his wife and daughter. Email Mark
Leslie Brown
Executive Assistant
leslie.brown@retailplanningcorp.com
Jennifer Hathaway
Development Manager
jennifer.hathaway@retailplanningcorp.com
LEASING TEAM
Director Of Leasing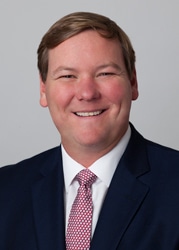 FRASER GOUGH joined Retail Planning Corporation in March 2007 and is now Director of Leasing. He is responsible for overseeing the leasing efforts for new developments as well as properties under management by Retail Planning Corporation. During his time at Retail Planning Corporation, Fraser has negotiated over 140 lease transactions. Prior to joining Retail Planning Corporation, Fraser worked for 3 years as a Leasing Agent for Madison Retail, LLC specializing in leasing mixed use developments and grocery anchored shopping centers. His start in Retail Real Estate was with Equity Investment Group where he spent 3 years as Systems Administrator preparing financial reports and managing company software. Fraser has also started his own residential construction company and has spent several years building vacation homes in North Georgia.
Fraser attended the University of South Carolina and graduated from American College in London, England. He resides in Atlanta with his wife, Tiffany, and their son, Harrison. Email Fraser
Leasing Representative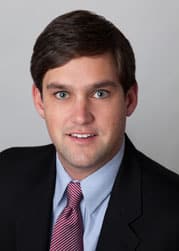 BENTON GREEN joined Retail Planning in September, 2010 and is responsible for the leasing of various shopping centers located throughout the greater Atlanta area.  Prior to joining the team at RPC, Benton focused on tenant & landlord representation for a local Atlanta real estate firm, Commercial Property Professionals.  Benton graduated from the University of Mississippi in December of 2009, where he earned a bachelor's degree in Business Administration with emphasis on Real Estate.  Throughout college, Benton worked as an intern at Retail Planning Corporation to further his understanding of the real estate industry.  During these internships he assisted in various marketing projects as well as shadowing leasing and development team members and helping with day-to-day activities with the company. Benton currently resides in Atlanta. Email Benton
Leasing Representative
BEAU MOULTRIE joined Retail Planning in September, 2018 and is responsible for the leasing of multiple shopping centers in the Metro Atlanta area. Previously Beau focused on third party leasing for a regional real estate firm, Crossman & Company where he negotiated well over 100 new leases during his 5 years as a leasing associate. Beau started his real estate career with a small boutique real estate firm located in Johns Creek, Ga leasing their first party portfolio of shopping centers. Beau graduated from Florida State University with a finance degree with an emphasis in commercial real estate. He is currently an instructor for ICSC's Project REAP initiative teaching their landlord representation course. Email Beau
Executive Assistant and Leasing Administrator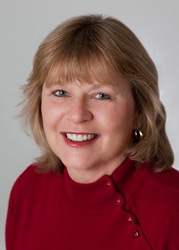 WANDA BURDEN joined Retail Planning Corporation in June 2011, and currently serves as our Lease Administrator as well as Assistant to Executive Vice President. Wanda began her career with Carter & Associates in 1985 and has been in the commercial real estate business for many years. She is an expert in tenant relations and handles all renewals in our office. She discusses tenant issues related to their renewal with the property manager and Executive Vice President to understand their needs. Email Wanda
PROPERTY MANAGEMENT TEAM
Vice President Property Management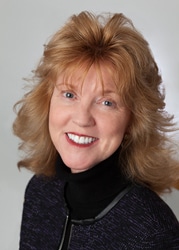 ELAINE MCLANEY joined Retail Planning Corporation in June of 1991. Elaine is Vice President of Property Management and is responsible for the over sight of the property managers and assistants. Elaine is respected by the tenants and is known for her common sense and fair handling of all issues associated with her property management responsibilities. Elaine began her real estate career in 1985 with Crest Realty in Birmingham, Alabama.
Elaine is a graduate of Pensacola College and resides in Marietta with her husband and two children. Email Elaine
Senior Property Manager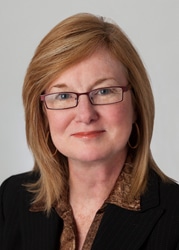 KIM TROTTER joined Retail Planning Corporation in March 2002 and is now Senior Property Manager. She has over twenty five years of property management experience, the last thirteen of which have been in shopping center management. In addition to her daily management responsibilities, she has negotiated and supervised to completion various capital improvements, major repairs and mini renovations. Kim has excellent insight for problem solving and is extremely detailed oriented.
Kim has lived in the metro Atlanta area since 1979 and presently resides in Marietta. Email Kim
Senior Property Manager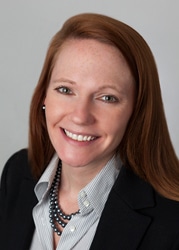 BECKY COPPELS joined Retail Planning Corporation in June 2009 and currently serves as a Senior Property Manager. Becky has been in commercial property management for 6 years. She started out in the property management business with three years as a property accountant/property assistant in office property management. Email Becky
Property Manager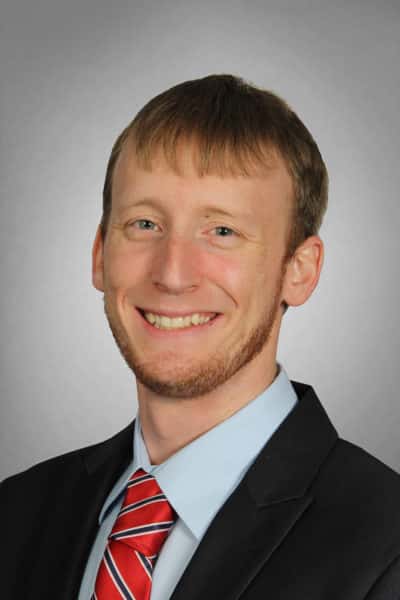 NATHAN SCHWARTZ joined Retail Planning Corporation in November 2016 and currently serves as a Property Manager. He is responsible for servicing each client as needed, collecting rent, and maintaining the aesthetic and structural aspects of the properties in his portfolio.  Prior to joining Retail Planning Corporation, Nathan worked in commercial property management for 5 years at The Shopping Center Group.
Nathan graduated from Ashford University in 2011, where he earned a bachelor's degree in Organizational Management. He resides in Douglasville with his wife, Kelli, and their children.  Email Nathan
Director of Property Accounting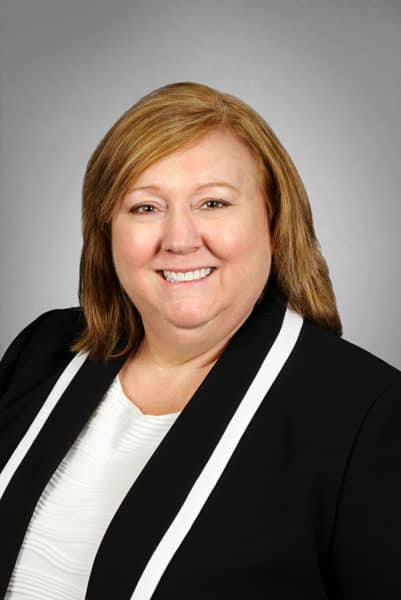 LORI SCHWARTZ joined Retail Planning Corporation in April 2017 and currently serves as Director of Property Accounting. Lori has over 25 years of experience in property management accounting working with many different client structures including partnerships, REITs, TICs, and institutional clients. She brings to Retail Planning Corporation a wealth of knowledge in the policies, procedures and internal controls necessary to meet the fiduciary responsibilities for our clients.  Lori's main goal is to service the client needs efficiently, timely and accurately by providing quality accounting reporting and assisting property management and leasing in financial needs.  Lori has an expansive understanding of the most used real estate software packages including Yardi, MRI, Kardin and NexusPayables.  She enjoys teaching others and continuing to learn new things herself.  Lori enjoys traveling and experiencing new cultures and meeting people all over the world. Email Lori